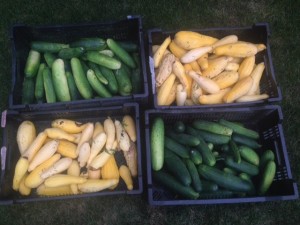 Our mission is "To be a faith-based ministry collaborating with our community to provide nutritious food, education, and creative solutions to food insecurity in Hanover County." 
We offer programs to help provide food for our neighbors in different ways; volunteers are always welcome.
The first program is a Food Pantry for families in need.
The second program is the Backpack Program.  We provide a backpack containing 6 meals and 3 snacks to eligible students in five elementary schools and one middle school to take home on Fridays and eat throughout the weekend.
If you are interested in participating, please contact Jenn Inge.