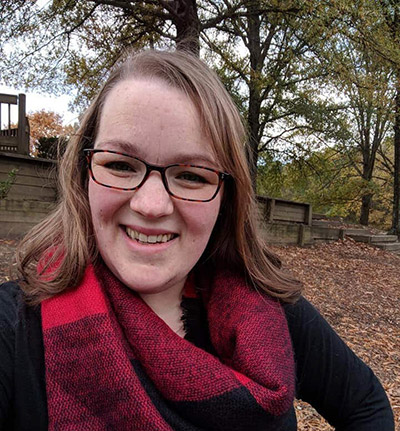 Christian Formation Director
Miriam Smith is a Board-Certified Music Therapist with experience working with youth and adults for over 10 years in both group and individual settings. She is passionate about working within the community and actively engaging participants to give back to those around them. In her private practice, she works with multiple non-profits in the area to provide music therapy to pediatric patients and those with developmental disabilities.
Miriam has a B.A. in Religious Studies from Randolph-Macon College and a graduate certificate in Music Therapy from Shenandoah University. She volunteers with the Virginia State Task Force on Music Therapy and the Ashland Community Preschool as well as the Delta Zeta chapter at Randolph-Macon College.  Miriam is an active member in the St. James the Less Choir. She is a long time Richmond area resident and has two children, three dogs, and too many chickens.